Charming villas for rent in Amalfi coast: Minori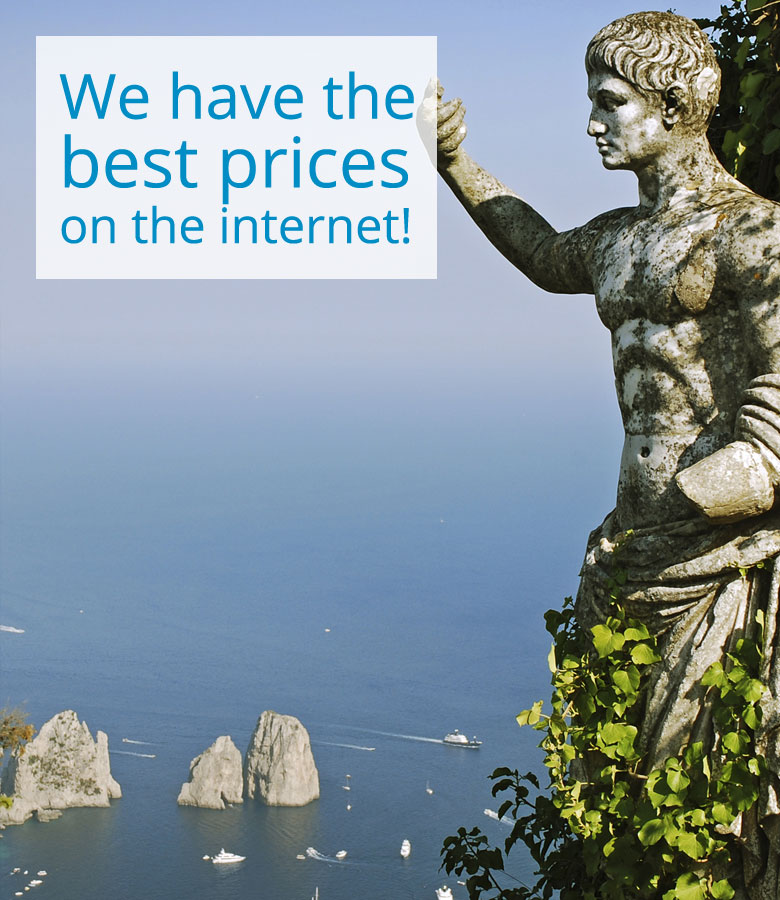 We have the best prices on the internet
If you find another website offering one of our properties at better price you'll get a 10% discount on your stay!
Minori rentals
Holiday villas and apartments for rent
Minori is a small and pleasant Amalfi Coast sea-town. Its name derives from the ancient latin name "Rheginna Minor" that came from the river Rheginna, which still runs through the valley of Minori.
Like other major towns of the Amalfi Coast, Minori was founded by ancient roman aristocrats who chose the place for its beauty and mild climate, and built their luxurious villas here. In the past, the town was a busy leather industry as well being a ship building port. Minori soon started to produce paper, liquors and other lemon specialties, since lemons are a typical product of this area. This production is still a main activity of the town and is carried on with strict respect of the genuine local tradition.
The grey clay of Sarno and Nocera is everywhere. The clay is known of malleability and lightness, is used in many examples of religious buildings, such as the Cathedral of Minori, where numerous Doge of the Amalfi Republic where buried, the Church of St. Giovanni Battista in the bay, the Church of Madonna delle Grazie and the Church of St. Nicola. If you want to visit Minori, make sure to see the ancient Roman Villa, the Basilica of Santa Trofimena and the churches of St. Lucia, St. Gennaro and St, Michele, good examples of Southern Italian architecture. Donít forget to make a short trip to the Grotta dellíAnnunziata, once of the site of a hospital, and to the Bell Tower of the Annunziata, an impressive building.
Tourists can choose Minori for its accommodation facilities and for the event called Gusta Minori, a local food and beverage festival, with live events held in Minoriís town centre, on September.