Charming villas for rent in Amalfi coast: Ravello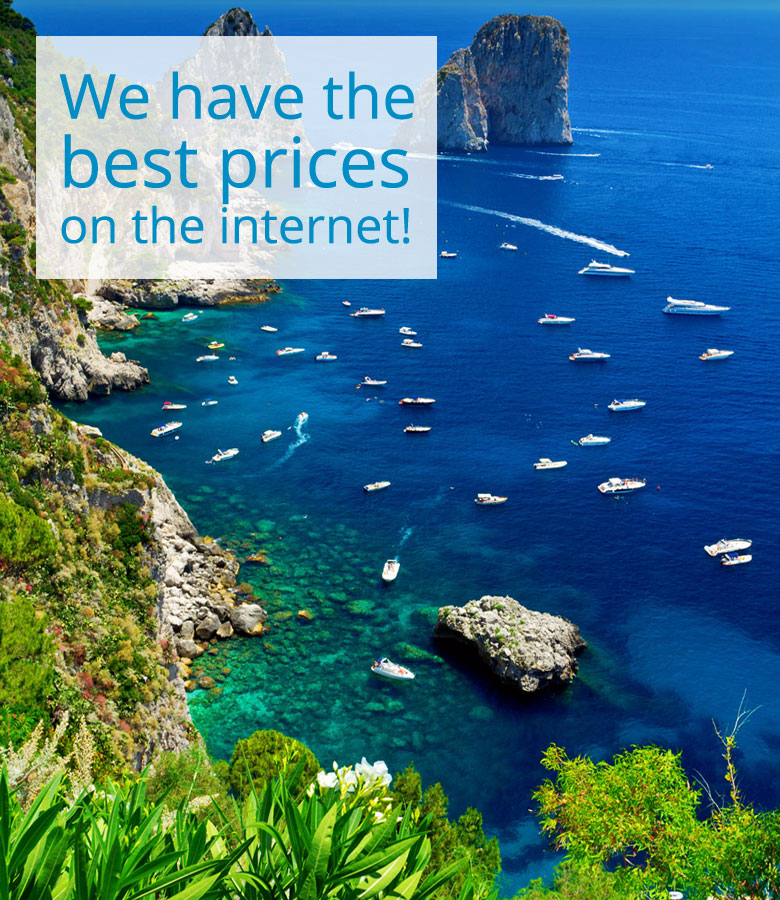 We have the best prices on the internet
If you find another website offering one of our properties at better price you'll get a 10% discount on your stay!
Ravello rentals
Holiday rental villas and apartments
Located at the top of the "Dragone Valley", Ravello really seems as though is a town and a garden at the same time. The characteristic of Ravello is its dominating and quiet position on the hill top offers the tourist a spectacular view over the whole of the Amalfi Coast, and examples of traditional architecture.
The tranquility and the beauty of the town have been charming travelers, artists of all nationalities and international jet set for century. Some famous artists who have visited Ravello are Boccaccio and Wagner.
A lot of art works in Ravello is preserved in numerous ecclesiastical buildings, such as the St. Pantaleone Cathedral, Patron saint of the town, which is striking for its marble work; the bell tower not so far from the Cathedral , the Church of St. Martino and the Church of St. Giovanni del Toro. Worth a visit also the Piazza Vescovado, the heart of Ravello with its Castle ruins, Villa Rufolo, a building which is home too much of the art Ravello and surrounded by splendid gardens, where numerous musical and cultural events are held. The most famous is the Ravello Festival, a music festival featuring classical music, jazz concerts and other cultural events.
It is a very pleasant experience walking around the pathways, or up the winding stairs of the town. Amazing views are around every corner! If you like walking or hiking, you can reach many other beautiful places like Amalfi, Atrani, Pontone in an hour. The view of the valley, while climbing down to Amalfi is wonderful!
With its luxurious hotels, culture, cuisine and much more, Ravello has everything it requires to charm its many visitors.