Charming villas for rent in Amalfi coast: Vietri sul mare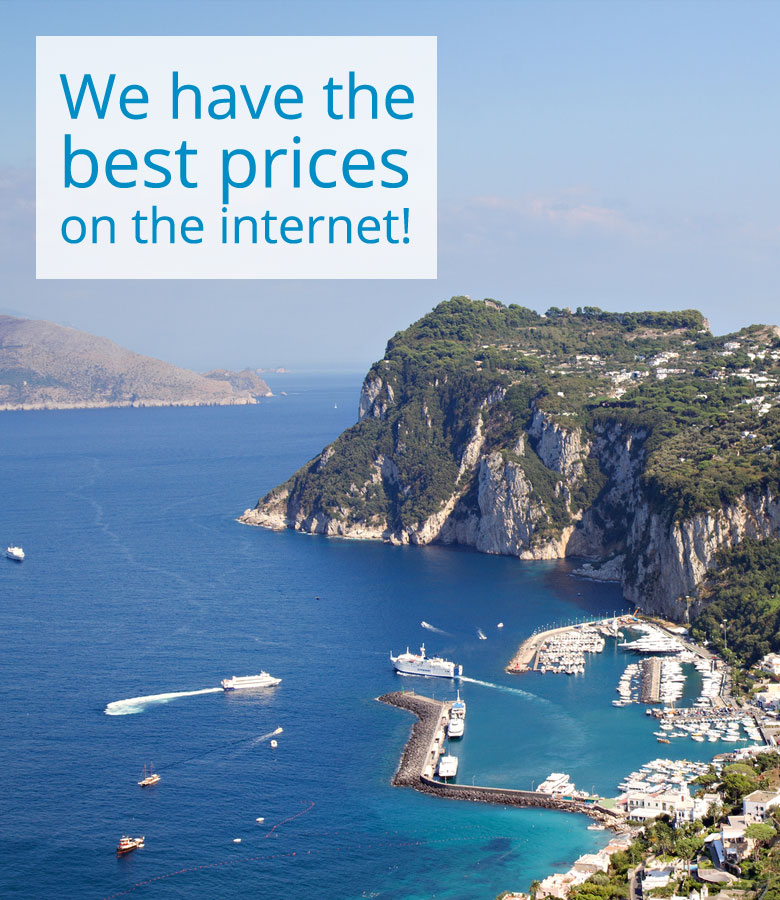 We have the best prices on the internet
If you find another website offering one of our properties at better price you'll get a 10% discount on your stay!
Vietri sul mare rentals
Holiday villas and apartments for rent
Vietri sul Mare, called also Vietri, is the first "pearl" of the Amalfi Coast for its location (in the Southern part of Sorrento) and because is one of its important villages. It is characterized for the clear waters, bright blue backdrops and healing places for the souls.
In Vietri sul mare is produced the famous and colorful "Ceramica Vietrese". This ancient art is a tradition that the master potters passed down to the new generation. The masterpiece of this art can be seen in the characteristic Ceramic Museum of Villa Guariglia in Raito or in the Cargaleiro Museum The Museum contained pieces since the year 500: holy water containers, decorated plates, candlesticks, pots, painted, tiles kitchen pots, flowers pot, object for display. Instead, the Villa Guariglia included documentation about ceramic production since the XVII century.
Walking on the street in the old town can see walls of houses decorated with ceramic colorful tiles. If you want to see an ancient masterpiece, don't forget to visit the San Giovanni Battista Church thanks to the late Renaissance facade and the magnificent dome majolica. Worth a visit the Solimene Family factory, where from 9 a.m. to 12 p.m. it is possible to see artists painting the ceramic dishes one by one.
If you want to bring home a piece of a traditional ceramic souvenirs of Vietri sul Mare, you can go to the small but picturesque shops to choose your objects and make your purchases.
Tourists can find many accommodation for every need and every budget. Vietri is the ideal destination to find relax and get away from the chaotic and stressing city life.